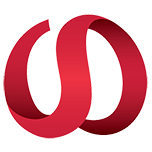 BRIGHT Language Test
Available in 11 different languages, each Bright test consists of 2 parts to assess your level on the CEFR scale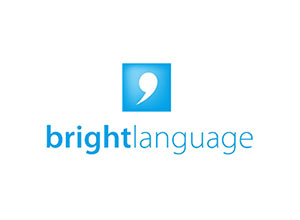 BRIGHT Language Test
Available in 11 different languages, each Bright test consists of 2 parts to assess skills (CEFR level) ranging from grammar to structure to oral comprehension. These tests were developed in the form of multiple choice quizzes of 120 questions and are random.
Independent certification:
Online test
Duration: about 1 hour
Languages available: Engmish, German, Spanish, French, Italian
Level from 0 to 5 (see equivalence table)
Valid for 2 years
The possibility to retake exam
How do I take my BRIGHT SECURE?
I will read the candidates manual
All the information you need is in this document
---
Once the order has been placed, you will recieve your log in details for the certification
Your log in details are sent out by our team in the office, therefore you will receive them within our working hours (Monday to Friday, 8am to 6m)
---
With my WEFIT account I can practice before taking my certification
You have free access for 24 hours so that you can prepare for your exam.
---
You can take my test while the monitoring software is activated and get my results on the BRIGHT website
You will receive the PDF report within 7 working days
---
All about the BRIGHT certification
The BRIGHT is available in 11 languages
English
French
Spanish
Italian
German
Portuguese
Dutch
Flemish
Swedish
Russian
Madarin Chinese
Little known to the general public but widely used in the professional world(L'armée de l'air, Arvato, Banque de France, BNP Paribas, Orange, Total, Manpower, Thales, Safran, Bombardier, OTAN, Dassault, Kelly, KPMG, PWC, Valéo, Solvay....), Bright tests are easy to use, reliable and comprehensive.
For those with disabilities it is possible to make other arrangements
Please respect the following conditions:
Be alone, do not have anyone to help you, in a quiet and calm environment. You won't need to talk.
You must not have anything that could help you (phone, book, tablet etc)
You must have a computer with a webcame, speakers (no headphones), a microphone and a single monitor (plugged in for the duration of the test)
You must not leave your seat and you must stay in front of the webcam throughout the test. Breaks are not allowed.
Have with you a photo ID (ID card, passport or driving license)
It is the candidate's responsability to meet the requirements below.
A desktop or laptop computer using Windows 10 or MacOS X (the system is not compatible with a tablet or smartphone) and with a minimum I3 GHz processor and 4BG of RAM
An internet connection with a minimum speed of 3 mbps
A webcamera
A microphone
You should use the browser Chrome
Make sure you have your pop-up blocker switched off. Be aware that the Examus system will check your computer to confirm that everything is correct.
CEFR / CECRL*
LINGUASKILL
TOEIC
BRIGHT
EQUIVALENCE
C2
N/A
945+
5
Bilingual
C1+
180+
905-945
4.5
Master
C1
850-900
4
Master
B2
160-179
750-845
3.5
Confirmed
B1+
140-159
650-745
3
Intermediate
B1
550-645
2.5
Intermediate
A2+
120-139
390-545
2
School level
A2
225-385
1.5
School level
A1+
100-119
170-220
1
Faux-Beginner
A1
120-165
0.5
Beginner
*Common European Framework of Reference / Cadre Européen Commun de Référence pour les Langues
Secure payment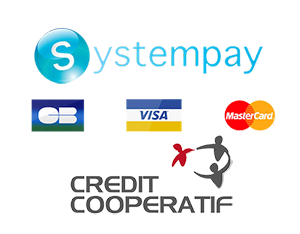 WEFIT at your service
Already a customer
+33 (0)1 89 16 82 67 > 1
Certification
+33 (0)1 89 16 82 67 > 2
Company
+33 (0)1 89 16 82 67 > 3
Visio / eLearning / Training info
+33 (0)1 89 16 82 67 > 4