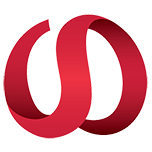 Take a TOEIC, LINGUASKIL or BRIGHT certificate with WEFIT
Do you just want to take the certificate? WEFIT is an accredited test centre for TOEIC, LINGUASKILL and BRIGHT.
Popular certifications
LINGUASKILL express
Anywhere - Reading & Listening
Take your Linguaskill Listening & Reading certification when you want
LANGUE(S)
VERSION

Business

General
BRIGHT Language Test
Available in 11 different languages, each Bright test consists of 2 parts to assess your level on the CEFR scale
TOEIC
The benchmark for the assessment of English language skills used in a professional or school context.
| | |
| --- | --- |
| LANGUE(S) | |
WEFIT has been an accredited test centre since 2016
Other certificates
Linguaskill EXPRESS
Anywhere - Writing
Take your Linguaskill Writing certification when you want
LANGUE(S)
VERSION

Business

General
Linguaskill EXPRESS
Anywhere - Speaking
Take your Linguaskill Speaking certification when you want
LANGUE(S)
VERSION

General

Business
Level scale and equivelance
CEFR / CECRL*
LINGUASKILL
TOEIC
BRIGHT
Scale
C2
N/A
945+
5
Bilingual
C1+
180+
905-945
4.5
Master
C1
850-900
4
Master
B2
160-179
750-845
3.5
Advanced
B1+
140-159
650-745
3
Intermediate
B1
550-645
2.5
Intermediate
A2+
120-139
390-545
2
Pre-intermediate
A2
225-385
1.5
Pre-intermediate
A1+
100-119
170-220
1
Beginner
A1
120-165
0.5
True beginner
*Common European Framework of Reference